H+H is the only company in the UK to concentrate exclusively on the manufacture of aircrete products. Our focus is the development of products and systems to provide high performance buildin...

Our business strategy is to create new land development opportunities and to maximise the value of land for our partners and stakeholders. Our role is to promote and develop land opportunities thro...

From our head office in Newport, Wales we have been providing architectural services to the residential sector since 1996. Hammond Architectural offer a complete design solution for both small and ...

Harworth Group is a leading land and property developer and investor which owns and manages a portfolio of c. 21,000 acres of land on 136 sites located throughout the North of England and the Midla...

Royal HaskoningDHV has been connecting people for 135 years. Together, through our expertise and passion, we have helped contribute to a better society and improved people's lives with work underpi...
Established over 95 years ago, Heatrae Sadia is the UK's largest manufacturer of electric water heating products, and supplies products worldwide. We have achieved this position through our commitm...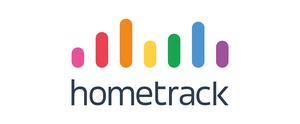 If you're involved in the residential property market, you need Hometrack. Leading businesses across the property ecosystem, from lenders, to investors, advisers, developers and housing association...

Helping you make money from Fibre Optic Broadband

Hourigan Connolly is a specialist Town Planning consultancy. Our expert team of Chartered Town Planners work with developers, operators, land owners and land promoters. We use our expertise to...

With over 175 years' trading experience, the Howarth Timber Group has grown to provide not only the widest range of products, but expertise, service and knowledge you can rely on. Now the UK'...