Ibstock Brick is the UK's leading brickmaker, offering a wide range of clay facing bricks and other clay based construction products manufactured at 19 factories across the country. The company's r...

In an increasingly competitive housing market, recognised brands can add value to new properties. Hesitant potential buyers may be moved a little closer to signing on the dotted line by a house bui...

Indigo is one of the UK's largest independent planning consultancies. We have a success rate that's second to none. In the last five years, we've secured a 'first-time' consent for over 95% of the...

Our journey started in 2010 when we identified the need for a call tracking product from over a decade of experience of managing paid search campaigns. Following a steady, organic growth and a stra...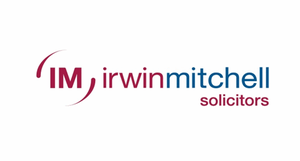 Irwin Mitchell is unlike any other law firm. Nationally acclaimed, with a strong international capability, we offer a broad range of legal services to national and international organisations and i...

With over 12,000 active patents ITW's products and solutions are at work all over the world, in deep-sea oil rigs, aerospace technology, bridges and wind turbines, supporting commercial buildi...