National Utility Conference 2013
The Home Builders Federation is again hosting a National Utility Conference to be held at the DW Stadium, Loire Drive, Robin Park, Wigan on Wednesday 30th October 2013.
This will be a major utilities event and there will be speakers from various sectors from the utility industry.
The event is free to attend and lunch/parking will also be provided free of charge. The event will be opened by Dave Mitchell Technical Director of the
HBF, and speakers will include Steve Wielebski Chair of the HBF Technical
Committee, Water UK and Julie Spinks, Managing Director of WRAS. 
If you would like to attend please advise myself at ianwilkinson25@yahoo.co.uk  as soon as possible.
As delegate numbers are limited to 150 these will be allocated on a first come first served basis.
Agenda 
| | |
| --- | --- |
| 8:15 | TEA & COFFEE ON ARRIVAL |
| 8:50 | DAVE MITCHELL – HBF TECHNICAL DIRECTOR |
| 9:00 | STEVE WIELEBSKI – HBF CHAIR TECHNICAL COMMITTEES' |
| 9:30 | WATER UK – DAVID ELLIOT |
| 10:00 | WRAS/WATERSAFE – JULIE SPINKS |
| 10:30 | REFRESHMENT BREAK |
| 11:00 | UNITED UTILITIES – KYE SMITH |
| 11:30 | GROUNDBREAKER SYSTEMS – STEVE LEIGH |
| 12:00 | AMR WATER METERING - JONATHAN LUMB |
| 12.30 | LUNCH |
| 1:30 | SCOTTISH POWER ENERGY – JOHN LEWIS |
| 2:00 | GTC - TOM BROUGH/JOHN MARSH |
| 2:30 | ALBION WATER – DR JERRY BRYAN |
| 3:00 | FINISH |
Address:
DW Stadium, Loire Drive, Robin Park, Wigan, WN5 0UH
Sponsored by: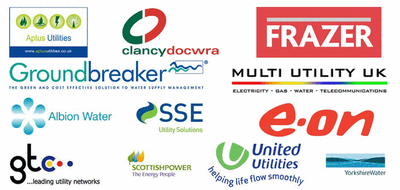 Where
DW Stadium
Loire Drive
Robin Park
Wigan
WN5 0U