2020s Vision for the Home Building Industry: A strategy for the new decade and beyond
The home building industry has much to be proud of for the advantages that it brings to households, individuals and communities around the country. However, the beginning of a new decade promises both major opportunities and challenges.
Our priorities
HBF's strategy, our 2020s vision, is intended to chart a course for a successful decade by highlighting the positive impact our sector has on the economy and our communities, and showing how we intend to work with members on our shared priorities: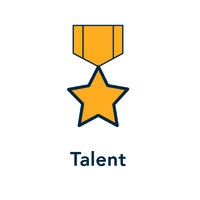 Talent
Our members most important assets are their people, but the industry is facing a significant skills shortage. To overcome this challenge, we will continue our work to attract more people into the sector. Without a workforce fit for the future, we simply cannot succeed. To deliver on these objectives, we will:
Support our members to reduce the industry's overall gender pay gap
Improve sector-wide awareness of mental wellbeing and provide opportunities for employees in the industry to access support services
Build capacity in the industry by addressing shortages in key home building roles
Continue the work of the Home Building Skills Partnership to enhance the skillbase of the existing workforce and attract young people into our industry
Ensure that the industry's voice is heard, and our short-term needs are addressed as the Government recasts the UK's migration framework when the UK exits the European Union
Do more to promote the industry's diversity and help make the industry more inclusive for communities and groups that are underrepresented at present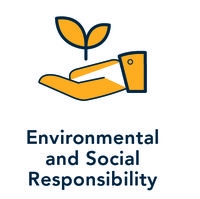 Environmental and Social Responsibility
One of the most important aspects of our vision is the focus on environmental and social responsibility. While the industry has made great strides in delivering energy efficient new homes, we want to go further and faster if developers are to play their part in delivering on the ambition to reduce carbon emissions to net zero by 2050. And in creating homes that will stand the test of time, we know that as well as building homes, our members build new communities and we have a duty towards the new and existing communities in which we build. To meet our objectives, we will:
Work with members to lead discussions with policymakers on the next steps towards reducing the carbon intensity of new homes over their lifespan and in the manufacture of materials used to build them
Back policies that create a sensible framework for supporting greater consideration of the biodiversity on new developments
Continue to focus our efforts on enhancing communities in which new homes are built, strengthening the country's social infrastructure and supporting local economies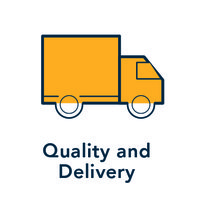 Quality and Delivery
We will work to diversify the industry in order to the deliver more new high quality new homes. To achieve our objectives, we will:
Engage with metro mayors and others to ensure that the economic goals of city regions are developed in a way that creates space for discussions about future housing opportunities
Continue to champion small and medium-sized home builders, emphasising their potential in boosting housing supply
Advocate measures to diversify demand for new housing in market segmentation, geography and design
Support the industry in meeting customer expectations to deliver homes that make best use of the latest technologies
Push for greater capacity and efficiency in the planning and pre-development processes to unlock the potential of prospective and existing housing providers
Promote the National New Homes Survey as a key barometer of customer satisfaction
Support and promote Building for Life 12 as a design tool
Bring forward measures that provide new homebuyers with enhanced consumer redress opportunities and work with partners to develop plans for a New Homes Ombudsman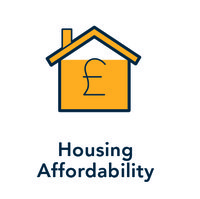 Housing Affordability
As an industry, we need to play our part in supporting a better functioning housing market to help more households achieve their housing ambitions by working with members, mortgage providers and others to explore options for new build mortgage support schemes in order to help more people onto the housing ladder. To help meet our objectives, we will:
Champion policies that support a better functioning housing market for all consumers
Ensure that the industry is at the centre of debates around supporting individuals and families to achieve their housing aspirations
Encourage consideration of whether the current regulatory environment for mortgage providers is unnecessarily constraining development of new homes
Working collaboratively
These four priority areas will give clear focus to our work over the coming years. To help support the delivery of these objectives, a number of work programmes are currently being developed.
If you have any suggestions or comments regarding the delivery of the strategy, please do not hesitate to contact us. The industry has considerable potential to build on its achievements of the past few years, but this will only be achieved through collaborative working.