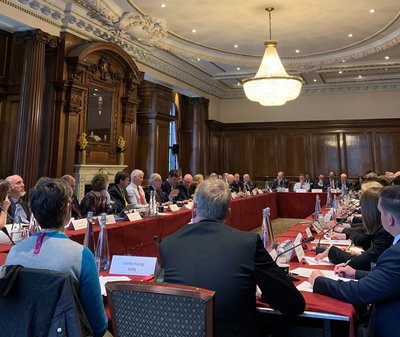 HBF hosted a Housing and Environment Summit in January that brought together key stakeholders including home builders, lenders, officials, manufacturers and environmental groups to plan a roadmap for achieving net zero carbon housing and other environmental objectives.
While the industry has made significant progress in recent years (new homes built today already produce carbon emissions 70% lower than a typical older property), home builders are under no illusion that 2020 is the year in which they will need to make a considerable step forward. Just some of the challenges industry is facing include:
Helping the UK reach net zero carbon emissions by 2050
Delivering 10% biodiversity net gain on new housing developments
A 31% reduction in the carbon emissions from new homes
Introducing low carbon heating on new developments
A range of environmental ambitions: Reducing air pollution, improving water efficiency, mitigating the impacts of development on coastal habitats, ensuring flood resilience, reducing disposal of soil waste, enhancing landscape beauty and enabling electric vehicle charging
Empowering customers to appreciate the different technologies that will be used in their homes
The industry is determined to deliver on these ambitions, but the scale of the challenge means that we cannot work in isolation if we are to be successful. Therefore, we are pleased to report that a clear commitment for all parties to work in partnership resulted from the Summit. A draft proposal for taking this workstream forward is now in the final stages of development.
This work will ensure that the industry is in the best possible position to deliver the supply of housing the nation needs while playing a vital role in tackling climate change and enhancing the natural environment.