HBF Annual Industry Lunch - SOLD OUT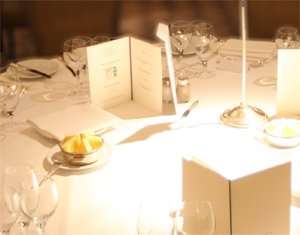 ****SOLD OUT*****
The HBF annual industry lunch will this year be held on Tuesday 29 April at the London Marriott Hotel Grosvenor Square. A highlight in the house building calendar, the event is a unique opportunity for the industry's leaders to meet informally and discuss the issues currently affecting their businesses.
The lunch will be preceded by a drinks reception before the assembled lunch guests are addressed by this year's speaker (to be announced).
The HBF AGM and Open Council meetings, will take place in the morning, and are open to HBF members and are free to attend.
ORDER OF THE DAY
10.30 – Open Council Meeting **
12.00 – HBF AGM **
12.15 – Drinks reception 
13.00 –  Three course lunch with wine & guest speaker
**Only open to HBF members
TICKET PRICES
HBF Members - 140+VAT
Non Members - 160+VAT
Tables of 10 & 12 can also be booked please see below for our promotional discount rate.
(Please contact 020 7960 1646 if you are unsure whether your company has HBF membership)
TO BOOK
Sorry this event has now sold out, if you have any enquiries please contact the events team on 020 7960 1646 and events@house-builder.co.uk with any questions. 
How to get there
The London Marriott Hotel, Grosvenor Square is located 10-13 Grosvenor Square, W1K 6JP
The hotels main entrance, however is on Duke Street (between Oxford Street and Grosvenor Square)
Please click here to view a map and directions
Sponsored by

Where
Marriott Grosvenor Square Hotel
Grosvenor Square
London
W1K 6JP