How funding Skills Framework benefited Site Managers and Sales Advisors
Early into its role, the Home Building Skills Partnership (HBSP) worked with key stakeholders to provide fully-funded training courses for assistant/site managers and sales advisors.
Large numbers of home builders and subcontractors took advantage of this joined-up approach to training to increase the skills of their site managers and sales advisors.
The courses were created in partnership with NHBC and Hamilton Deed, and linked to the Skills Frameworks - a series of industry-agreed minimum standards developed by HBSP, home builders and trade federations, and designed to improve build quality and productivity across the sector.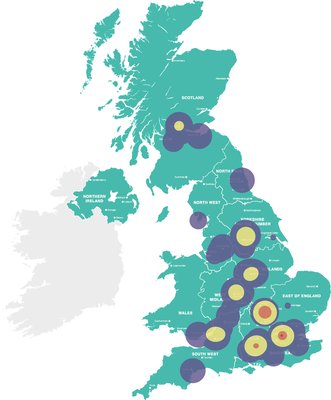 A total of 2,036 people from 292 companies attended the training modules specifically designed for site managers and sales advisors, collectively, receiving 3,926 training days. 
1,869 attendees (92%) were employees of home builders, while another 167 individuals (8%) were employees from supply chain companies. 
Of the 292 companies who took advantage of the training, 218 were home builders and a further 74 were supply chain firms. 
Training was delivered in many locations on sites, informal training settings and in company premises in England, Scotland and Wales.
Evidence in the Skyblue report showed the training provided for assistant/site managers delivered positive benefits for their employers. It led to improvements in their employees' skills and knowledge and increased their confidence and commitment to the role. One home builder reported that site managers and assistant site managers trained via the HBSP scheme stayed longer than had traditionally been the case, saving re-recruitment costs of £7,500 per hire.