Case Study - Lovell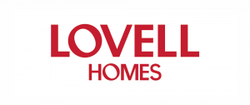 Lovell is one of the companies supporting the HBSP Pathway into Home Building Programme run by Women into Construction.
Training Advisor at Lovell, Sophia Bruce conducted mock interviews for all the women during a speed interview session, enabling the women to put their new presentation skills into practice.
She then offered the group a site visit to their £21m project in Ponders End where Lovell are creating 106 newly built homes for Enfield residents. On the day of the site visit Sophia also gave the woman advice on CVs, how to seek opportunities, and delivered a Q & A session. Lovell also offered work placements to four of the women in the group.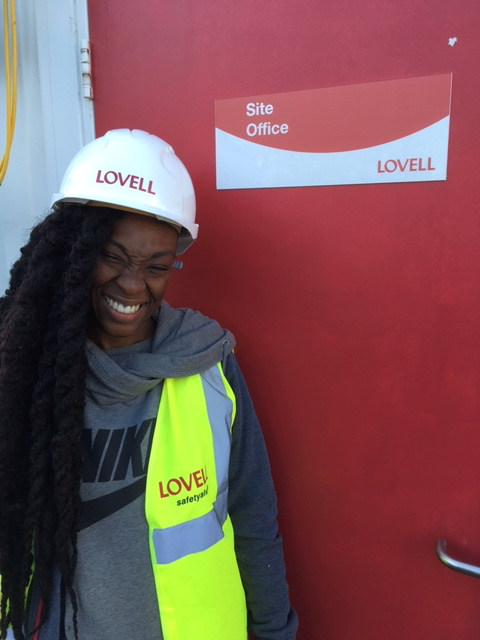 Denise Vassell
Denise had previously studied plumbing at level 2 and was hoping to gain valuable work on a large site. She impressed Lovell that much during her work experience as part of the Rolec team on the Ponders End project that they agreed to extend her placement by an extra week. Denise is now looking for local opportunities.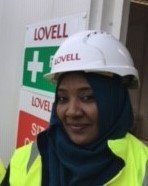 Tamador Elgar
Experienced project manager and architect Tamador was placed as a design coordinator on Lovell's Islington site in Baxter Road. Tamador enjoyed working on this new-build site and it wasn't long before the Senior Design Co-ordinator on the project recognised that Tamador has ample experience, gained in her home country of Sudan, that could be put to excellent use. He said: "Despite not having worked in the UK construction industry previously, Tamador showed no signs of struggle in applying her knowledge and experience from Sudan and her master's degree to the work at hand.
Very little explanation was required to bring Tamador up to speed with different issues, demonstrating a real ability to think laterally and quickly, to address each task as it came up."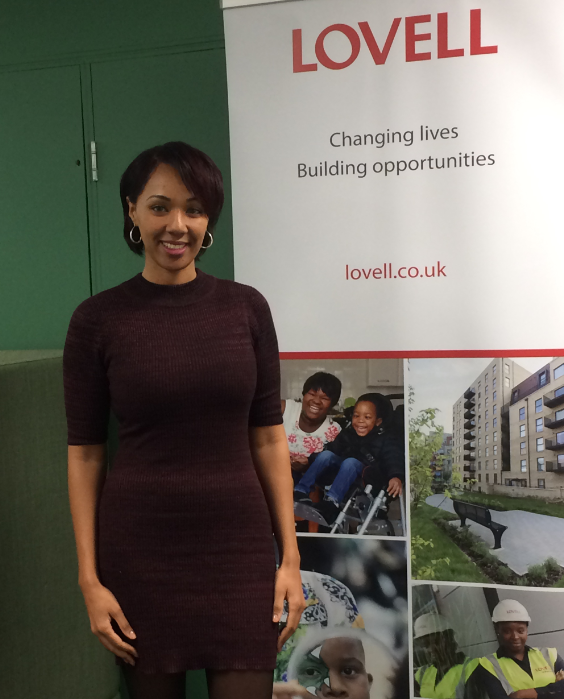 Lehonour Marshall
Lehonour worked with the Hertford office project management team, reviewing new land opportunities to understand their constraints and opportunities, and shadowed meetings with the client and external consultants.
Having previous accounting skills, Lehonour assisted with reviewing financial legal agreements and development expenditure. Lehonour also wanted to explore her creative side more and was tasked with sketching potential site layouts. As part of her introduction to design, she also spent a day with one of Lovell's architecture firms.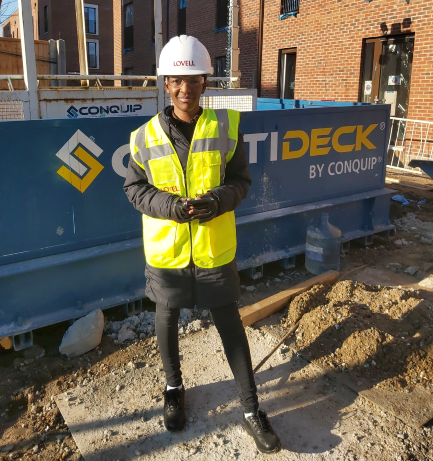 Christine Nalule Rodah
After completing the Pathway Programme Christine embarked on a site management placement as assistant site manager. She was offered a site management apprenticeship role with Lovell in January 2020.
Lovell Training Advisor Sophia Bruce was impressed with the caliber of talent in the pool of women recruited by Women into Construction for the Home Building Skills Partnership employment project and said: "This is my passion making a difference… Lovell Partnership have been working with WIC over a number of years and have offered placements to a number of women. The programme has been organised well, with a good opportunity to get to know the women; the women were very responsive to the opportunities that were available. They all had good knowledge, skills and qualifications. Lovell teams were helping to provide a wide range of experience; glad to be part of this successful HBSP programme. We still have a way to go, but step by step we will make a different encouraging more women into the industry… "

// Media JS