FE Learners into Home Building Careers
Following the publication of CITB's Strategic Plan and because of CITB's continued limited resources and changing priorities within the sector the Pathways into Construction Project will no longer be financially supported by CITB. We are maintaining contact with Pathway CTM and employers engaged in the delivery to date to ensure we continue to support individuals who participated in our programmes.  It is important for us to continue to support these under-represented groups to increase diversity in our sector and we will be promoting more opportunities to get involved in this work over the coming months.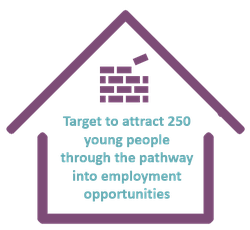 Pathway CTM joined forces with HBF Skills Partnership to design and deliver a pathway into home building Trades for FE leavers on Construction courses. The programme has already begun in the South East with over 14 colleges across London, Kent, Suffolk and Surrey.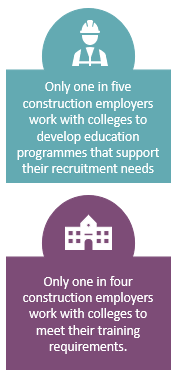 Over the academic year construction students will access a series of structured activities to equip them for a career in the trades including; onsite and classroom insight events co-delivered by key home builders, employability and health and safety training, mentoring and work experience. Each participant will have the opportunity to get a Construction Skills Certification Scheme card.
Every young person will also be guaranteed an interview, and those who are recruited will also receive a career training and development plan.
Everyone will have the basics of what it's like being self-employed, a brief introduction to self-employed regulations and practices.
As well as face to face interaction Pathway CTM host weekly webinars with key home builders, their apprentices and sub-contractors on different topics such as "How do I apply for roles in your business?", "What it is like to work on a site as a bricklayer?", "How do I become a Site Manager?"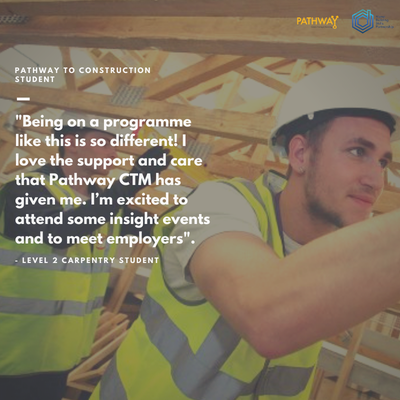 // Media JS