HBF Future Talent Conference 2017
The HBF Future Talent Conference 2017 (previously the HBF Graduate Conference) is the HBF's main event each year to bring together graduates and other professionals entering the home building industry. This residential event is being held at the East Midland Conference Centre (EMCC), part of the Nottingham University Campus and begins on the 4 July with a networking buffet and evening speaker (speaker tbc) from 7pm.  As part of the package, delegates will then reside in the brand new Orchard Hotel, adjacent to the EMCC, before starting the next day's conference back at the EMCC, rested and ready to face the day. The conference begins with a plenary session of keynote industry speakers, before delegates are assembled into four smaller groups and rotated around four interactive workshops for the remainder of the day.  
At what will be an enjoyable and rewarding event, delegates will also be able to network and share their experiences with like-minded peers from within the industry.
TICKET PRICES & BOOKING
Ticket prices are based on accommodation (sharing a twin room), breakfast, buffet dinner, full day conference place and networking refreshement breaks.  A single supplement ticket prices is available for those wishing to book a sole occupancy bedroom.
Please click here to download the booking form
If you have any questions then please contact events@house-builder.co.uk or 020 7960 1646
How to get there
East Midlands Conference Centre & Orchard Hotel
Beeston Lane
The University of Nottingham
Nottingham, Nottinghamshire
NG7 2RJ
www.deverevenues.co.uk
Set in 330 acres of The University of Nottingham's landscaped parkland.
With excellent transport links by road, rail and air, the EMCC and Orchard Hotel benefit from a great central location. Only 2 miles from Nottingham city centre with access to Midland Mainline Rail Services, 4 miles from the main M1 motorway network and 10 miles from East Midlands Airport.
Please visit the website for full travel details and directions. 
Sponsored by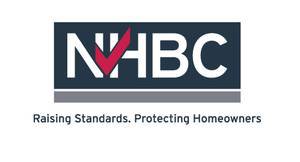 Where
East Midland Conference Centre
Nottingham