Ex-Military (12 months+) into Home Building Careers
Please note - Programme on hold - CITB funding currently suspended.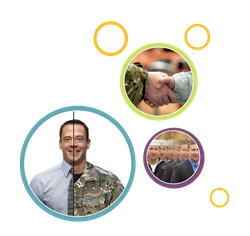 Ex-military personnel have the skills that home builders require, including discipline and teamwork. The HBF Skills Partnership will build on existing recruitment programmes being run by home builders to develop a pathway that will help more former servicemen and women who left the service more than 12 months ago into roles in the home building industry.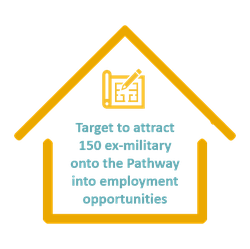 We aim to develop and recruit nearly 150 ex-military personnel into skill shortage roles such as Assistant/Site Managers, Quantity Surveyors and Technical roles.
This partnership approach will enable the programme to provide more:
Mentoring, and CV development.
A skills-matching process to identify transferable skills; and
The pathway programme will also strengthen the employment prospects of those on the programme by providing a better understanding of the home building industry through:
An introduction to Home Building and a site visit
Developing communication and management skills.
Health and safety training.
CSCS site operative training
Work experience and mock interview
To find out more contact Skillspartnership@hbf.co.uk